Bluetti Launched what they call the most versatile solar station on Indiegogo. Comapred to a gas generator their new lithium-ion solar generator is claimed to be more quiet, portable, eco-friendly and safe.
The Bluetti AC200 features a wide range of output options including six AC outlets, dual 15W wireless chargers, one PD 60W USB-C, four USB-A ports, two 12V/3A ports, one DC 12V/10A cigarette lighter and one 12V/25A RV port.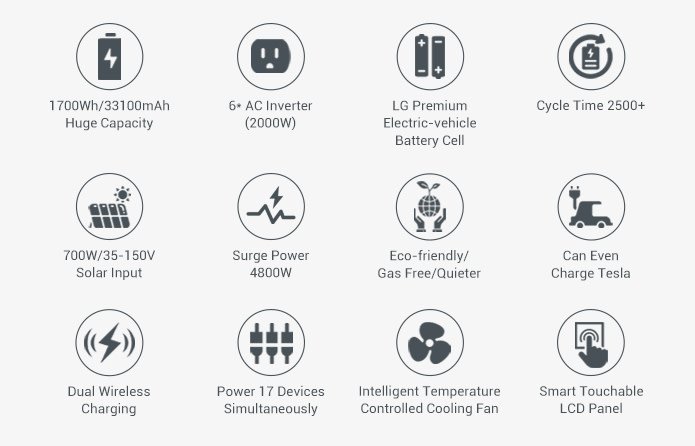 The Battery
The Bluetti holds an impressive 1700Wh of energy storage and can be used to run large load devices such as fridges, coffee machines, toasters and even a Tesla if you own one.
The declared reccharge time is around 5 hours using a standard wall socket, making it one of the fastest among its competetion. Need to charge it faster? Bluetti got you covered. using a 700W solar and 400W AC power simultaneously will take you only 2-2.5 hours.
The Solar Panel
The Bluetti AC200 comes with SUNPOWER®  SP120 solar cell to make to most of the sun and convert it into clean energy. SUNPOWER®  SP120 can be folded and carried with a very comfortable rubber handle and it only weighs 6.7, making it very easy and convenient to carry anywhere you need.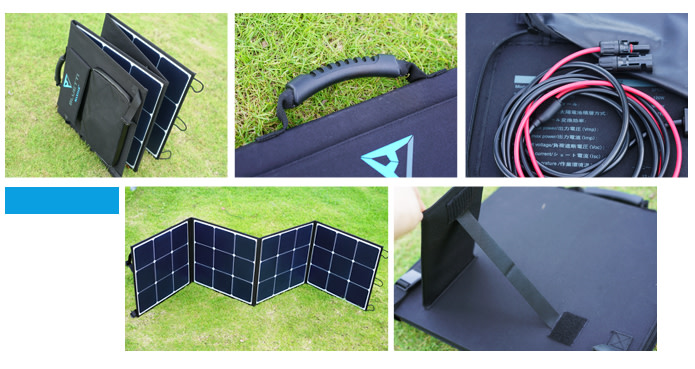 Cost
The Bluetti AC200 cost is $1,659 and includes two 120W solar panels – 36% off from the retail price after the Indiegogo campaign ends.
Conclusion
The Bluetti AC200 is a perfect solution if you need a portable, easy to use, off-grid power solution without the hassle of installing big solar systems. Highly recommended for small RVs and campers.